Start
Start a WordPress website with our free Aino block theme, patterns, and starter blocks.

1 starter theme

48 patterns

13 blocks

unlimited website usage

1 monthly webinar

1 monthly members meeting
Pro
Build professional WordPress websites with our premium blocks, patterns, and block themes.

4 Premium themes

100+ Premium patterns

13 blocks + 1 premium block

unlimited website usage

1 monthly webinar

1 monthly members meeting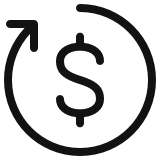 14 Days Money-Back Guarantee We want you to feel confident that our AinoBlocks membership is the perfect fit for you. Therefore, we offer a 100% money-back guarantee within 14 days of your purchase or renewal.
FAQ
We collected a number of Frequently asked questions. Please contact us via our support beacon, if you can't find an answer here.
What is the difference between the plans?
The Start plan is our free pan which includes the Aino free block theme, our free blocks and patterns collection. It's a great way to get start a WordPress website without needing to pay for a Premium theme. You can get more familiar with blocks themes and see if our style fits your projects.
If you like to use our free theme, and you want to your website to be more professional with a special design template, our Pro plan is the way to go. You will have access to our premium block themes, patterns, and blocks. We are growing our premium library continuously. If you want to learn more about building websites with AinoBlocks or have specific questions that you want to discuss live, join our weekly members-only live stream meeting.
eCommerce WordPress websites will benefit from the new Full Site Editing block themes and the newly available WooCommerce Blocks that are currently being developed. We are preparing our first Premium WooCommerce themes, patterns, and blocks. Our eCommerce plan for eCommerce websites is coming soon. You can easily upgrade from the Start or Pro plan any time. Pro members will receive a discount to upgrade once we have launched our eCommerce plan.
Can I try AinoBlocks for free?
Yes, for sure. We love open-source software and make sure to contribute with our free products as much as possible. You can get started with our free Aino theme and our free blocks collection. You can easily upgrade to one of our Premium products at any time.
Are there any requirements to get started?
WordPress comes with the block editor by default. To use a block themes, you need to have at least WordPress 5.9 installed. Other than that, you are all good to go. You don't need a Pagebuilder plugin since block themes, blocks, and patterns replace the need for an external layout builder.
Can I upgrade my plan?
Yes, it's easy to upgrade your plan at any time. You will need to purchase the Pro plan from our pricing page if you only have the Start plan now. From Pro you can always upgrade to the eCommerce plan (once we have launched it) via your account settings.
How can I cancel my plan?
You can choose to cancel, upgrade or downgrade your subscription at any time in your Account under Subscription. You can also change your selected payment method.
How do refunds work?
We offer an unconditional 14 days money-back guarantee. To request a refund, please just to write using the Support badge in the bottom right corner on this website within 14 days of your purchase.
Join our newsletter
We'll share valuable WordPress and Gutenberg insights and tell you more about the latest AinoBlocks news, resources, and updates.